Who Wants to Read Your Blog Articles? And Who in the Heck Are You, Anyway?
Categories: About Revel
I Have Various Kinds of Readers.
They consist of: clients, professional colleagues and people interested in the topics that I address. They come here to read about certain issues of personal interest or they discover my blog while visiting my website.
Dr. Miller's Background.
I've been a licensed clinical psychologist for over 30 years and I've lived in Santa Barbara for over 20 years. You can find out more about me and my practice here:.  http://www.drrevelmiller.com/dr-revel-millers-professional-background/   and     http://www.drrevelmiller.com/welcome/

I want you to know that I am not a sullen "mind-shrinker". I refer to myself as an upbeat "mind-expander". I help people to broaden and enlarge their perspective, actions and feelings.
My Beliefs and Experience.
I deeply believe that we all have the personal power and a duty to continually improve and transform our life, behavior, mood, beliefs, relationships, health status and self-concept. I don't want people to fear their own emotions or their communication with others.
I want you to stand your ground and be proud of who you are and what you've accomplished. And because we all carry guilt and shame, I hope that you can own these negative feelings and then release them. Always strive to combat the inner guilt and shame that holds you hostage, chokes off your life and puts you into self-imposed bondage.
Every one of us has made errors and feels embarrassed about some our behaviors in the past. But don't allow your memories and self-criticisms to control you. Gradually, one by one, shed your unnecessary guilt and shame. Boldly take control of your life and purposefully influence yourself in the direction of your choosing.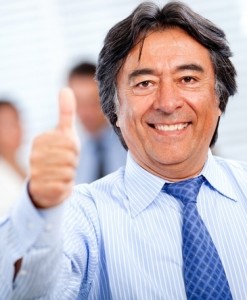 In my life, I've witnessed, participated in and heard about many people who have significantly changed themselves, their relationships, and their day-to-day lives for the better with pride and gratitude. Like them, you too can improve or turn around your life.
If you want to automatically stay connected to my future posts, simply subscribe to this blog by clicking the grey "Subscribe" link at the very bottom. The link will instantaneously turn into green color which indicates that you have successfully subscribed. Then, every time I post a new article, you will be notified in your email Inbox. You will go on my list but I will never share the list with anybody – ever. And if you want to unsubscribe, you just re-click the  green "Subscribe" link and you're instantaneously removed from my list. How easy is that?