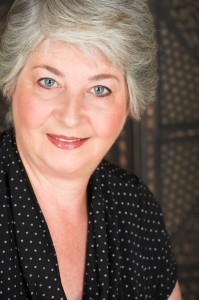 Family caregivers take care of loved ones who can no longer take care of themselves alone or who have not developed the capacity to take care of themselves. They support and look after their aged parents and chronically or terminally ill family members. There are many wives and husbands who take care of their spouses, adult children who care for their elderly mothers and fathers, and parents who care for their disabled, ill or special needs children.
In families, care taking is an honorable position and it demonstrates devotion to their loved one. However, it is demanding work. And they seldom get much recognition and praise for their efforts.
For many caretakers, it means sacrificing their own dreams, wants and needs in order to assist another human being they love. They may feel obliged or believe that it is their duty to care for their family member. And underneath this, some caregivers may silently feel imposed upon as if they have no choice but to take on this duty. To make things worse, some of those who need the care become demanding, expect too much and show little empathy for their caregivers. For some caretakers, their commitment can gradually erode into an ever-present burden.
Care taking can easily progress into a full-time job. In this situation, their new position can rapidly become a job, an expectation and begin to limit and consume their life. This, in turn, can breed social isolation and painful feelings of resentment, anger, shame, guilt and depression. If caregivers don't take care of themselves and their normal needs and desires, then they suffer consequences. And when the caretaker suffers, their loved one suffers and so do the remaining family members.
Some caregivers benefit from special support and guidance to help them take care of themselves better, vent their feelings, and develop a more balanced perspective on reality. In consultation, caretakers can relieve their stress, learn how to live a better quality of life, and put their expectations into proper perspective.
If you are a caregiver, you can benefit from consultation and improve your life. You are entitled to have a life of your own. Besides care taking, you deserve to grow and enrich your life.
You can make things better at home. You are not alone.
If you feel inner dread and agony as a caretaker,
Call Dr. Miller TODAY at 805-448-5053