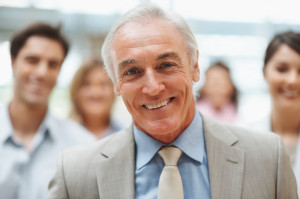 Do you want to improve your leadership skills?
Are you regularly achieving your business goals?
Do you want to grow your business?
Are you as productive as you could be?
Would you like to feel more personal satisfaction in your career?
Do you feel isolated in your company and need more support?
Most Businesses Struggle to Succeed
As you know from direct experience, there are many obstacles to business success. In the USA, many companies fail or never reach their potential. To make a company grow and succeed takes strong discipline, resilience, productivity and leadership.
Whether you are a start-up, entrepreneur, professional, small business owner or corporate executive, you must overcome  barriers and endure set-backs in order to succeed.
Business owners and executives struggle to: a) Read the needs and desires of their marketplace, b) Write a compelling company vision statement, c) Create clear objectives, d) Write a workable business plan, e) Utilize effective communication and management skills, f) Execute the business plan, g) Make tough decisions, h) Take calculated risks, and i) Support employees who are aligned with the business vision and plan.
Pulling all these necessities together is no easy task.
You Are Not Alone
If you are struggling to grow and expand your business, don't judge yourself too harshly. You are not alone. Developing a successful business is a demanding challenge. Many professionals, executives and business owners feel stuck and disappointed in not being able to achieve their goals.
To commit to workable strategies and implement challenging tactics with discipline can be daunting. To lead managers and teams to get on board with the company vision can be difficult.
Many corporate executives and managers, small business owners and professionals feel isolated and carry stressful responsibilities. And they often lack support. This lonely situation can erode self-confidence and cause frustration and hesitation. Business performance coaching offers a way out of this dilemma.
Business Performance Coaching Can Help Your Business to Succeed
No matter what type of business you are in, whether you are selling products or services, leveraging the support of an experienced business coach can assist you to become more productive. Working with an executive coach can help you to shift your perspective, gain new insight and skills, and inspire you to take more risks and change behaviors.
Performance coaching is a personal engagement and a business venture aimed to improve individual, team and company performance.
My Experience as a Business Performance Coach
During my career as a business coach, I have helped hundreds of clients to: 1) Draft vision statements; 2) Identify core services and target markets; 3) Create marketing brands; 4) Set objectives and goals; 5) Develop and execute plans; 6) Delegate duties; 7) Develop marketing and sales plans; 8) Improve productivity; and 9) Manage time, teams and direct reports. Most of my coaching has been with financial advisors to help them grow their businesses.
I also have experience working with American and foreign clients, domestic and international companies. Because I have lived in Mexico, Europe and Asia, I am familiar with cross-cultural issues and problems. As a personal and executive coach, I have assisted American executives and their families sent overseas on international assignments to prepare for and adapt to their new homes and work places abroad.
How I Coach Clients
As your business performance coach, I would work with you face-to-face and remotely by telephone or Skype. At the outset, I like to meet in-person with you, your colleagues and teams to assess your work objectives and environment.
My style of business coaching service is a goal-driven, future-oriented, decision-making and problem-solving engagement that always keeps in mind your business vision and objectives. During individual coaching sessions, we set goals, make strategic plans, commit to tactics and deadlines, develop assignments, assess progress, and discuss problems and new issues that arise.
These coaching sessions are usually held every two weeks for one hour. In order to secure significant success in goal attainment, it is usually best to commit to a one-year coaching engagement or about 25 sessions.
Why Do Business Leaders and Owners Hesitate to Hire a Business Performance Coach?
There are 3 main reasons why decision-makers shy away from hiring coaches. They may: 1) Believe it costs too much, 2) Doubt they will realize a good return on their investment or 3) Fear that it will be a humiliating experience.
Is Business Performance Coaching Really Effective?
YES! Participating in a coaching relationship is a productive way to make personal changes in how you conduct yourself in business. It helps leaders, managers and teams to change the direction of the business.
Multiple studies have shown that investment in coaching generates positive outcomes. Performance coaching helps companies to: A) Increase revenue and profit, B) Achieve objectives and goals, C) Improve productivity, D) Reduce waste and costs, E) Improve morale and self-confidence, F) Enhance leadership and communication skills, G) Create a "coaching culture", and H) Develop future leaders and successors.
Professional coaches do not humiliate or criticize their clients. They partner with their clients to help them feel better about their career and improve their abilities. It is a supportive and positive relationship.
Participation in business coaching is a sign of strength and courage. Hiring a coach is a commitment to growth. As you know, all great professional athletes, musicians and actors work with specialty coaches to enrich their skills even when they are at the top of their game.
Who Benefits from Business Performance Coaching?
There are a number of different types of leaders and businesses that derive positive results from performance coaching:
Corporate Executives: Executive coaching has been successfully used for over 25 years in large and small corporations to improve performance of their top executives, managers and project teams. Astute and culturally aware coaches can work in various business environments, domestically within in the USA and internationally with managers assigned overseas.
Small Business Owners: Entrepreneurs and owners of small companies get good results when the owners, managers and teams are supported and held accountable by a small business coach to utilize successful business practices. This includes start-ups to well established companies, ranging from technology, manufacturing to retail sales.
Licensed Professionals: Service professionals, who own their small businesses yet have little formal training or background experience in business or management practices, can greatly benefit from small business coaching. Whether you are in the financial, accounting, legal or health professions, performance coaching can help you to become more business-oriented and to expand your practice to attract more customers and increase income.
No matter the size of your company or where it is located, domestically or internationally, performance coaching is an investment in leaders, teams and the future of your business.
You, too, can be coached and experience these benefits.
You can improve your career and your business. Don't manage them all alone.
If you are struggling to reach your business goals,
Call Revel Miller TODAY at 805-448-5053