What's Revel Going to Write About?
Categories: About Revel
What Subjects Is Revel Going to Address?
Mostly, I will be posting about psychological, personal growth and self-help issues. My subjects will be various and unfold over time. I'll write a mixture of single articles of short length on individual topics as well as a series of posts addressing one subject.
Here is a preview list of topics that I intend to address over the coming years: Relationships, marriage, marital & couple therapy, infidelity, divorce, arguing, pre-marital issues, men's issues, psychotherapy, business performance coaching, group therapy, emotions, problem-solving, inner voice & self-talk, life balance, purpose & meaning, depression & grief,  anxiety, fear, sleep, life transitions, marketing & business development, parenting, family, psychiatric medications, love, intimacy, sexuality, dating, stress, maintaining health, chronic & terminal illness, care-giving, will-power, courage, risk-taking, aging, death and productivity. I will gradually be posting on these topics.
Does that give you a pretty good idea what lays ahead?
Life Is a Challenge for Each Human Being.
It always has been and it always will be. Nobody escapes or lives in heaven while here on earth. Life is a series of different problems and issues that keep confronting us. Big, medium, small problems. Exaggerated,  imaginary and real challenges.
Whatever form they come in, life problems are always annoying us. And, we're always aware of them. These challenges may come to you uninvited and you may intentionally create some challenges to conquer.
In my posts here, I'll address many of these problem areas and provide ways to overcome barriers in your path.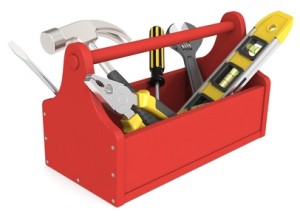 Why? Because we all need tools and perspective to deal with obstacles that continuously confront us and interfere in our life. You benefit from using problem-solving skills that help you to clear your path and move forward. You need to set priorities and make tough decisions. You benefit when you learn valuable ideas, identify possible options and gain new insights. You win when you develop more emotional strength and resiliency to bounce back and solve the perpetual problems that you face.
I believe that my articles will provide you with some practical tools and hopeful insights to assist you through each day.
And if you want to be notified of my future posts, join my followers by clicking on the grey "Subscribe" link below. And don't worry. I won't ever share my list with anyone. And, unsubscribing is real easy. Just click on the green "Subscribe" link and you will automatically be taken off my email notification list. Voila'!