How Do I Select a Therapist for My Depression?
Categories: Depression
Dealing with depression can feel like a dark and exhausting journey through an ever-changing maze. To make it out of the confusion, you need hope and guidance. Please know that surviving and thriving is possible, but for many people it's not a journey to take alone. Without treatment, your depressed mood could disable and keep you down for months or years.
First, be sure to identify your symptoms of depression honestly. Go to my other blog article to see the list of symptoms. If you have 4 or more signs of depression, you should find a therapist to evaluate your condition and help you. Here's the link below to my blog article "What Are the Signs and Symptoms of Major Depression":
http://www.drrevelmiller.com/2019/09/what-are-the-signs-and-symptoms-of-depression/
How Do I Find and Select a Depression Therapist?
Here's a brief outline of 7 basic steps to take when selecting a therapist: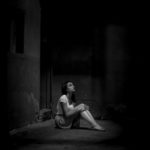 Identify the names of some local qualified therapists.
Call some therapists on your list and have a brief consult on the phone.
Schedule an initial appointment if you like how they responded to you.
Attend an initial "informational interview" to determine their experience, style and whether or not there is a "good fit".
Determine your possible costs and what benefits to expect from your health insurance company.
Make a commitment to start working with one of the therapists.
Make your first appointment and commit to regularly having sessions with that therapist.
These 7 steps above may take a week or two in order to meet a few different therapists. Shopping around for a "good match" is acceptable because you want to find somebody you trust, can afford and resonate with.
What Specific Action Steps Should I Take Now?
Take the following 4 next steps to find the right therapist to work with:
1. Do a Self-Evaluation – Start with yourself before meeting a therapist:
Identify and write down a list of the symptoms you are experiencing.
Ponder and write down the possible causes of your depression.
Determine how motivated you are to understand yourself, make changes and develop an intimate and open psychological bond with a therapist.
Contemplate what type of therapy program and setting you prefer and expect, for instance: an open vs a structured program; individual vs group therapy; male vs female therapist; small private practice vs large clinic; age range of therapist; etc.
Research the usual or customary costs of psychotherapy in your area.
Determine if you depend on your health insurance to pay for the treatment. Call your insurance provider for information about your benefits.
Determine how much you are willing to pay out-of-pocket for therapy.
2. Get Referrals – If you don't know any therapists, you need to ask for referrals or search online:
Don't be shy or ashamed to ask for recommendations.
Ask close friends or family members especially if they have previous experience with psychotherapy or counseling.
Ask your physician or pastor for a referral to someone they know and trust.
Visit the online directory of "in-network" mental health providers recognized by your health insurance company.
Check-out suggested therapists online to get more information.
3. What to Look for in a Mental Health Professional – Consider these qualifications:
Type of educational degree: Ph.D., Psy.D., M.D. or M.A./M.S.
Licensed by the state or working under the license of an agency or as an intern under professional supervision
Type of license: Psychologist, Social Worker, Physician, Marriage and Family Therapist
Number of years working as a therapist
Treatment specialties with clients
Level of experience with your type of problem
A pledge of valuable and productive sessions
Good listening skills
Provision of helpful direction, advice and feedback
Trustworthy and professional demeanor and presence
Compassionate and accepting personality
4. Meet Therapists Face-to-Face – Assess the therapist's style:
Did you feel comfortable with and trusting of the therapist?
Did the therapist ask you probing questions about your symptoms, history and goals?
Did the therapist evaluate and listen to you before recommending therapy?
Did the therapist offer you hope and an initial treatment plan?
Did you determine costs and insurance coverage to expect?
Will the therapist submit claims to your health insurance company?
Be wary of promises of "quick fixes" in treatment results.
 What Should I Expect from a Psychotherapist or Counselor?
Ultimately, depression counseling works best if your therapist is a trustworthy, professional and experienced guide and a compassionate partner in your healing process.
With time and commitment, you'll want to gain new tools and insights that help you overcome your depression and related symptoms. Choose a therapist who can share a clear process for helping you maintain hope and gain new perspective and knowledge regarding the possible reasons for your depression.
Over the past 30 years I have provided therapy for hundreds of clients and I'd like to help you heal and live a more fulfilling life. Let's work together to lift you out of the darkness.
Call me soon to schedule an initial consultation session– 805-886-4050

. Learn more about my depression counseling by clicking this link: http://www.drrevelmiller.com/what-we-treat/depression-counseling/